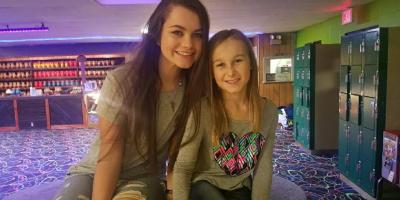 Welcome to Skate World!
Professional or beginner, everyone is welcome! We have been providing an indoor world of supervised family fun for local and out of town bladers and skaters in Branson since 1976.
Did you know?
We offer FREE WiFi Internet throughout the building!
Rollerskating burns over 600 calories per hour!
Skating is recognized by the President's Council on Physical fitness!
It's not just healthy, it's fun!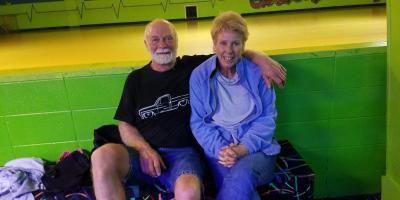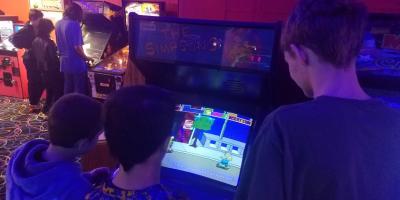 So Much Fun!
Where else can you have so much fun with the family for so little?
Come see what it's all about or click the links on the top of the page to learn more.
Concession Menu
| Food | Price |
| --- | --- |
| Chicken Nuggets | $2.00 |
| Slice of Pizza | $3.00 |
| Corn Dog | $2.00 |
| Large Soft Pretzel | $4.00 |
| /w Cheese | $5.00 |
| Nachos | $5.00 |
| Popsicle | $0.50 |
| Pickle | $1.00 |
| Ice Cream Sandwich | $1.50 |
| Candy | $2.00 |
| Chips | $1.50 |
| Cookies | $1.00 |
Sm 12oz $2.00 / Lg 20 oz $3.00
Pepsi, Diet Pepsi, Dr.Pepper, Mountain Dew
Sierra Mist, Root Beer, Sweet Tea, Fruit Punch
| Drinks | Price |
| --- | --- |
| Orange Crush | $3.00 |
| Grape Crush | $3.00 |
| Strawberry Crush | $3.00 |
| Bottled Water | $2.00 |
| Gatorade | $3.00 |
| Shaved Ice SM | $2.00 |
| Shaved Ice LG | $3.00 |
| Coffee | $1.00 |
| Hot Chocolate | $1.00 |
| Koolaid Jammer | $1.00 |